Size Guide
Our models typically wear Size 6-8, Small, or One-Size garments.
You can refer to the charts when selecting sizes but please note that sizes cannot be guaranteed and might vary slightly between brands. If you need any advice about sizing, please feel free to drop us a line at: [email protected].
Clothing Size
Fashionfervor uses standard Australian sizes. Please refer to the conversion table below as a guide.

Size Conversions

Shoe Size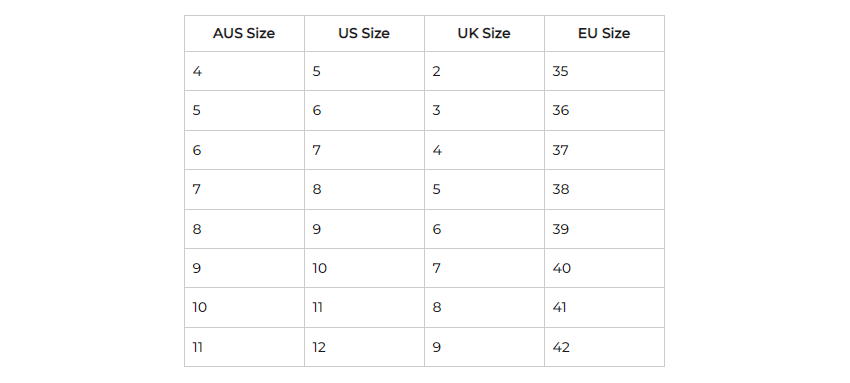 Children Shoes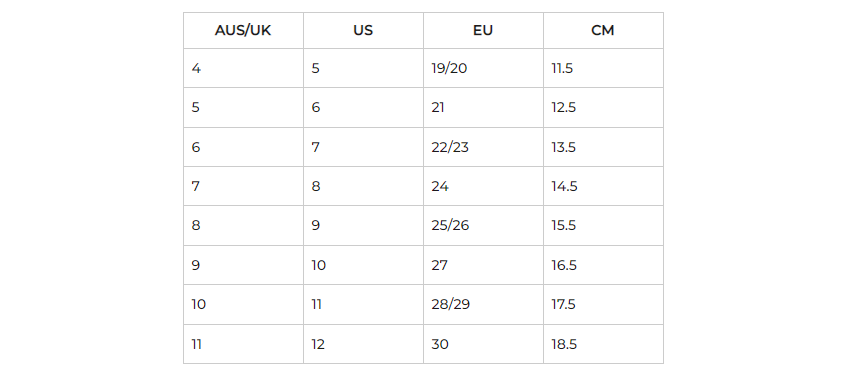 How To Measure